DundeeOne Community News
Looking for event space? Our lounge area can host events up to 50 people. Contact us to book your next business event.
Jim's Delhi Club
Jim's Delhi Club teamed up with Brown & Sons Barber Co to host a mini supperclub. Jim offered up some delicious indian streetfood whilst the boys talked crew cuts and fades.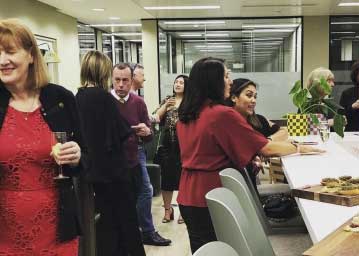 Christmas Party
The DundeeOne Christmas Party was a hit with all our members. Food and drink provided by The White Goose.